• Good Food Fest • Local Food • Organic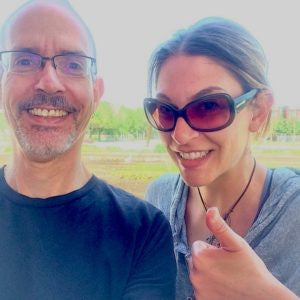 Sourcing locally is a commitment that is both rewarding and frustrating for a chef.
When my wife Lori and I started White Oak Gourmet — our home meal delivery service in suburban Chicago — 13 years ago, it was quite difficult to source organic and local. It is easier now, but challenges remain.
Up until just a short time ago, we had to chase down our chicken order on the truck from Gunthorp Farms, an Indiana producer of pasture-raised livestock that built its business around purveying directly to leading Chicago restaurants. As they did not deliver in our area at the time, we would sometimes have to meet the driver at Lula Cafe or behind Frontera Grill.
Occasionally we have what sometimes feels like clandestine meetings to pick up orders from our farmers in the alleys behind restaurants such as Floriole, Hopleaf and The Bristol in Chicago.
---
• Good Food Fest • Local Food • Localicious • Parties
  The Local Food Party of the Season! March 20, 2015  7:00 - 9:30pm UIC Forum725 West Roosevelt Road Chicago, IL 60607  Join us as we serve tasty bites to support the Good Food Movement and FamilyFarmed.org  You'll mingle with other local food enthusiasts at  Localicious!  The party pairs family farmers with chef-driven restaurants for a sampling of homegrown cuisine and craft beer, wine, and cocktails.   Celebrate the farmers who grow our food and the chefs who transform it! When: Friday, March 20th from 7:00-9:30pm Price: $95 at the door,  $80 in advance!