Medicine is expensive. From family physician visits to consultations with specialists to prescription drugs, long life is a major investment. But what if there was a free wonder drug that warded off everything from dementia and high blood pressure to diabetes and osteoporosis? Well, doctors and scientists say there is. It's exercise. And they're finding new prescriptions for it every day.
---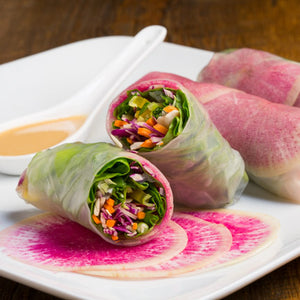 Several recent studies suggest that whether you're looking for weight loss or to improve your overall health, the best eating plans are based around vegetables, whole grains, and lean proteins. 
---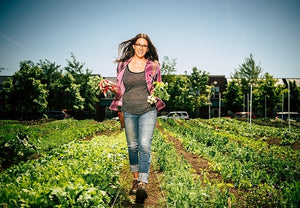 Jen Rosenthal walks beside a row of green pea tendrils bearing small, cloverlike leaves and thin stems. She kneels down to cut the top halves. Sugar snap peas would grow from their flowers if left to mature, but Rosenthal has found leaves from this particular type pack a lot of bright flavor. Place them in water after harvesting and they don't deteriorate quickly like their siblings. It's one of many lessons Rosenthal has learned in the two years she's been growing produce at Legends Farm, a training site for urban farmers through the Chicago Botanic Garden's Windy City Harvest program. Read more from Crains Chicago Business
---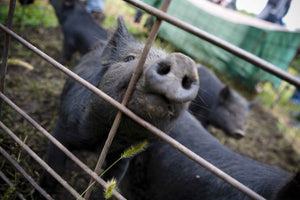 The interest among young people in farming has declined significantly in recent decades. The reasons are varied. Farmland ownership in fewer hands, with many thousands of small farmers squeezed out. The stresses and uncertainties of a career so highly dependent on the whims of nature. The lure of a more exciting life in the big city. These and more prompted many young people to decide there was a better way to make a living.
But the longterm impact of this trend has become sharply evident, and it is putting our entire food system at risk. The U.S. Department of Agriculture reports that the average age of farmers in America is roughly 60. 
FamilyFarmed's Good Food on Every Table website is launching a new series titled "Growing Young Farmers." They kick off the series with the following piece written by Kara Gunthorp of Indiana's Gunthorp Farms. Kara, who is 22 years old, returned to her family's farm following her recent graduation from Purdue University to work with her father Greg Gunthorp. Since the 1990s, he has been an innovator and advocate in the area of sustainable livestock production. His leadership has made Gunthorp Farms a major supplier of sustainably produced meat for restaurants in Chicago, such as Rick Bayless' Frontera group, and in Indianapolis.
---
• Good Food Fest • Local Food • Organic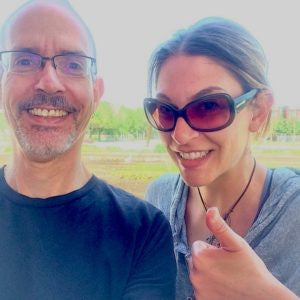 Sourcing locally is a commitment that is both rewarding and frustrating for a chef.
When my wife Lori and I started White Oak Gourmet — our home meal delivery service in suburban Chicago — 13 years ago, it was quite difficult to source organic and local. It is easier now, but challenges remain.
Up until just a short time ago, we had to chase down our chicken order on the truck from Gunthorp Farms, an Indiana producer of pasture-raised livestock that built its business around purveying directly to leading Chicago restaurants. As they did not deliver in our area at the time, we would sometimes have to meet the driver at Lula Cafe or behind Frontera Grill.
Occasionally we have what sometimes feels like clandestine meetings to pick up orders from our farmers in the alleys behind restaurants such as Floriole, Hopleaf and The Bristol in Chicago.