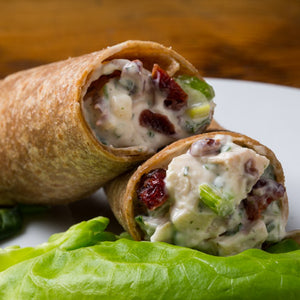 White Oak Fresh 2 U
Plant Based Chicken Salad
Regular price
$7.50
$0.00
Unit price
per
Plant based "chicken" breast with tempeh and vegan mayonnaise, celery, green onion and dried Cranberries on Sonoma organic grain wrap.
Choose Cup, Wrap Only or Travel Pack with nuts and fruit.
Nutrition: Wrap: 5 oz / 113 grams - 226 cal, 9 gr fat, 18 gr carb, 20 gr protein.
Contains Wheat & Soy
---